Events, News & More
2021 Mt Dora Comearound (20201112)
Posted: 11/12/2020
Tentative Dates;
Start — Monday April 26th — Happy Hour at 1600
End — Monday May 3rd — depart after breakfast
This is for your 2021 calendar advance planning only.
Details will be announced about January with a formal signup.
Please do not contact the campground or make reservations before more detailed announcements.
We look forward to a great event, just as we had two years ago in the lovely Mt Dora area.
Thanks — Dale and Su Gange.
2020 Navy USF Come Around (20201013)
Posted: 10/13/2020
We are pleased to announce that we will be having a modified, socially-distanced come-
around in Tampa for the Navy/USF Game! If you will be anywhere close, please join us.
WHERE:
Lazydays RV Resort, 6210 County Road 579, Seffner, FL 33584
WHEN:
We are arriving on Thursday, November 19 and departing on Monday, November 23 (4 nights). You can make your
reservations for whatever length best suits your schedule. We will be happy to see you for any length of time, even
if just for game day.
PLANS:
We are planning a "Tampa-Style Pep Rally" (dinner) for Friday night and a "USNA Reunion-Style Tail Gate" and
Game Watch for Saturday. We are not going to the stadium. We will be outside and socially-distanced. Because
there will be so few of us, and because there is still a lot of uncertainty about what will be open/operating then,
we have decided not to plan anything else at this time. We will have a few ideas to throw out when you arrive and
we'll play it by ear, depending on people's interests and the amount of time that people will be staying. Although
this will be a far cry from the Come Around we planned in February, we are glad that we can still enjoy some
camaraderie during this COVID Time.
ATTENDEES:
As of now, there are 4 couples camping: Mike ('67) and Kitty Bolier, Randy ('73) and Laurie Harris, Nick ('86) and
Peggy Peterson, and Gary ('69) and Val Polansky. Scott ('78) and Pam ('80) Rodgers will come over Saturday for the
game.
RESERVATIONS:
Call Lazydays ASAP and ask for a spot near Polanskys (Site 28). 855-929-4174Mon-Thu: 9am-5pm | Fri-Sat: 9am-
6pm | Sun: 10am-2pm .
We do not have enough coaches to qualify for a rally rate. Our fee was $228.96 for 4 nights. Lazydays now requires
payment in full when you make a reservation. There is a full refund if you cancel more than 72 hours in advance of
your scheduled arrival.
Please email us if you make reservations and let us know your arrival and departure dates. Go Navy!
FIRSTIES:
Gary ('69) and Val Polansky
Gary: 727-641-1079
Val: 727-641-9825
Email: ValP@tampabay.rr.com
KEY WEST 2021 UPDATE (20201006)
Posted: 10/6/2020
What a year. It's hard to believe that the last gathering of our chapter was in Key West, eight months ago. We are painfully aware that every subsequent come around this year was lost to the coronavirus.
So, what about Key West 2021? We still have it on the calendar for 1-8 February, but there are many questions that are as yet unanswered. Here are the sticking points of which we are already aware:
The cloud of COVID still hovers over KW. MW&R is closed to campers. All future reservations were long ago canceled, and no new reservations can be made until 30 November, at the earliest. The only occupants at Sigsbee campground are ACDU and DOD civilians stationed in KW, no exceptions.
Camping-wise, folks come from all over the country to spend the winter at Sigsbee and Trumbo – the worst factor for the command to manage the health and safety of the Navy community. Unfortunately for our chapter, we fall into that category. Also, we fall into the most vulnerable age brackets, COVID-wise.
If access were to be reauthorized, a best-case scenario would allow us to gather, but with strict masking and social distancing. As you know, at Truman Annex come arounds, our center of activity is the canopy and the tables clustered thereunder.
Frankly, that alone would torpedo a come around in the traditional manner. Happy hours, meals, meetings, auction… all would be impossible. Likewise, group outings to restaurants and tours would not happen. Simply going out into downtown KW could be risky.
The shower and head facilities at the Annex Fitness Center are closed until further notice.
Furthermore, from discussions with MW&R, in the event we are authorized to come in February, they would mandate increased distancing between vehicles, thereby potentially limiting the total number of attendees – to an unknown number. Planning for the event is handicapped by our inability to even determine what our cap would be.
Delaying the come around until April or May is problematic due to the issue of dry camping in warmer temperatures.
Finding an decent alternate location in Florida in February that will accept rally reservations is impossible. Fully booked for the season.
Long story short, it is not looking good for a traditional come around in February. That said, if camping is reauthorized, Patti and I are planning to carry out the Chapter's already approved event, but with major cutbacks to our customary activities:
We will arrange access to the bases for those without ID cards.
We will rent two canopies, if available and necessary, to provide shade and rain protection and allow us to distance ourselves. There will be no rental tables or chairs (provide own lawn chairs).
No plan of the week. We will gather informally. Bring your grills, and be prepared to eat off of trays on your lap.
No trash pickup by MW&R.
No group excursions off base for tours or to restaurants. No catered meals at the tents.
No auction. There will be a chapter meeting, if feasible.
In other words, if it happens, KW 2021 will be a bunch of Naval Academy campers coming to the Truman Annex to hang around in the sun, drink beer and sing Navy fight songs (with masks on).
We do not want the 20 year unbroken string of Key West Come Arounds to end, and we don't want to risk losing the privilege if we let it go next year.
I need to know how many chapter members would be interested in coming to Key West, 1 – 8 February, 2021 for this highly modified come around, IF AUTHORIZED. Please email me at wjay@bellsouth.net as soon as you can. If you are a habitual annual Key West attendee, I'd appreciate a negative reply.
Note: if interest exceeds the distancing restrictions placed by MW&R, we will draw names from the list of responders. We will do everything in our power to work with the base to allow us to accommodate everyone who is interested. We'll cross that bridge when and if we come to it.
We hope everyone is safe, well, and in good cheer!
Jay and Patti Williams '67
All 2020 Come Arounds Cancelled – COVID Complications (20200718)
Posted: 7/18/2020
A recent chapter board meeting determined that virus associated risk factors make it impossible to plan and execute come arounds with any degree of certainty or safety. So ALL come arounds for the remainder of the year have been canceled. Jay and Patty will continue Key West planning, but the situation there will dictate our actions.
We recommend mini come arounds involving two or three rigs as an alternative until the situation improves. Also recommend carrying a chapter roster with you on your trips and contacting local chapter members for informal get togethers
Hang in there.
XX Come Around SignUp XX
Posted: 5/25/2020
2020 Mt Dora Come Around Canceled 20200515
Posted: 5/15/2020
The Mt Dora Comearound has been cancelled due to Coronovirus unknowns. The Florida governor, even after Phase I reopening, has restrictions on group gatherings and seniors that should really be followed. You may call the Southern Palms Campground — 352 357-8882 and get a full refund. Just mention the US Naval Academy Rallye. They said you may speak with any person there. (hopefully the gardener does not answer the phone as he walks through the office)
Sorry we must do this, but that is today's world. We do have tentative plans to have a comearound in Mt Dora in spring 2021.
Thanks — Dale and Su
2020 Mt Dora Come Around Update (20200317)
Posted: 3/17/2020
Dale Gange sends:
With the COVID-19 circulating and with various restrictions and unknowns, we are considering moving the Mt Dora comearound to a later date.
I have been in talks with Southern Palms RV Park and they have been advised by their parent company to put a ban on group activities for the next thirty days. That means their pool, clubhouse and the building we would use, "Pine's Hall", are closed. At this time the campground has no idea if the ban will need to be extended and we will be in communication with them periodically to check the status. Currently they say most businesses and restaurants are open but that may change.
I therefore feel we should "preemptively" move the comearound to a later date.
I am suggesting early June. That would move it after Memorial Day, but before Father's Day. The week of June 8th through June 15th is open at Southern Palms. Later in June or July are options but scheduling probably becomes more difficult with summer travel plans in the works. While June or later are certainly warm in Florida we will have the use of a newly remodeled air-conditioned building (Pine's Hall).
There are certainly going to be people who cannot make the revised dates. Hopefully that number remains small enough that a good group can still make the comearound.
If you must cancel all money will be refunded as long as you are two weeks in advance of the reservation date.
Making a decision now to move the date will facilitate better planning as we are going to have to make a trip there to make commitments to restaurants, museums, tours, etc.
We would appreciate opinions before we move ahead and formally reschedule.
This will be posted to the RV Chapter Facebook page to facilitate discussion. Also in a few weeks I will directly be contacting current attendees to working on a conclusive date.
As much as we don't like having to move the date, we do feel it is in everyone's best interest.
Thanks for your support – Dale and Su Gange
2020 Key West After Action Report (20200219)
Posted: 2/19/2020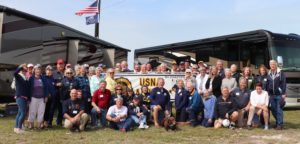 After Action Report
By Firsties: Jack and 'Nita Parry with two small Come Arounds (Cincinnati and Memphis) under their belts and  attending 7 Key West Come Around attendees before travel and schedules at home allowed the time to put into KW.
Conduct of Come Around:
Key West Come Around 2020 began with the early arrival of the Parrys, the Heffernans and the Metcalfs. We all were there to coordinate the arrival and placement of rental equipment as well as RV layout and check on any last minute coordination with the activity venues. One very real concern was the 100% turnover in staff positions under the MWR banner including Navy Getaways reservations, MWR Campground director, NAS MWR director, Food and Beverage Director of the Truman Beach Grill, and the Fitness director of the Bathhouse and also a new NAS Key West CO.
20th KW Come-Around brought the largest chapter gathering ever with 64 participants, 24 RVs + those staying in Key West.  Members joining the fun were: Just as 2001, Marion Conery (widow of Frank Conery '58) attended as did Frank's USNA roommate Kay & Tom Powell '58 and Maryjane & Bob Metcalf '61 who have been Key West "Firsties" for 6-years since 2004; Dee & Bill Bradford '63; Kitty & Mike Bolier '67; Elizabeth & Mike Currie '67; Nina & Pete Dabbieri '67 plus their California guests, Barbara St John and Harry Axelrod; Stevie & Hank Giffin '67; Barbara and Bill McCracken '67; Pat & Jim McNeece '67; "Firsties" 'Nita & Jack Parry '67; Patti & Jay Williams '67; Vicki & Mike Tkach '68; Val & Gary Polansky '69; Marc Farris '70 & guest JJ Tucker; Su & Dale Gange '70; new chapter members Linda & Tom Howard '70; Suzanne & Chuck Lewis '70; Rose & Tom Wolfe '70; Vanessa & Tim Hallihan '72; Eva & Andy Wehrle '72; Lynne & Jim Connors '74; Jacquie & Gregg Welstead '74; Wendy & Kirk Daniels '75; Sandy & Scott Goodson '76; Cindy & Pete Miller '76; Eileen & John Madaio '77; Jenny & Dick Findlay '78; Pam '80 & Scott Rodgers '78; Catherine & Jim Hefferman '81; Joelle & Tom Keane '87.
Those arriving early got a wet welcome after overnight heavy rains that continued into an ugly start to KW Come-Around  weather of heavy rains & 25+ MPH winds.  USNA RV certainly had the REAL Southern Most Point to themselves as beach goers evaporated while RV motorhomes got mired in the wet ground.  There was no happy hour as there was very little happy on such an ugly day!
Day 1, Sunday Feb 2, was all about Sunday's Super Bowl plus final arrivals. Pam and Scott Rodgers hosted the Super Bowl watch party at their tent side motorhome with its external TV. Tim Hallihan created a Super Bowl grid with points by quarter. Any unassigned grids were marked bonus to the chapter. Attendees won all the quarter and final game scores. The chapter won in many other ways.
Day 2, Monday Feb 3, The "party week" began Monday morning with a welcome briefing of daily PODs, introductions plus each grad telling how they met their spouse in such a way that wouldn't find them sleeping on the beach that night.  We did not observe any sleeping bags on the beach that night. The chapter board meeting was held at noon. By 1600, folks were eager to see the five RVs which opened their doors for tours. Large rigs by the Rodgers and the Hallihans, medium rigs by the Heffernans and the Millers, and last but not the least, a pop-up by the Connors, the only rigs providing refreshments for the weary tourists. The Welcome Dinner by the Firsties of Publix Fried Chicken and Pot Luck sides was preceded by the first of many Sunset Happy Hours.
Day 3, Tuesday,  Feb 4, educational events included: USCG Intel presentation followed by touring CGC Kathleen Moore, an active USCG cutter, and joining the crew for lunch at the galley. Another Sunset Happy Hour was followed by the evening on our own in Key West.
Day 4, Wednesday, Feb 5, author Alex Pasquale's lecture regarding Cuban immigration history at San Marcos Institute on Duval Street, founded by Cuban exiles in 1871 and considered the "Cradle of Cuba's Independence Movement" followed by time to tour their exhibits and building. The morning was quite an eye opening history of Key West impact by Cuban immigrants. The tour was followed up by a lunch at the tent of Cuban sandwiches with rice and beans.  The Chapter celebrated 20-years of Key West Come-Arounds with a gala evening at the original location of dessert restaurant "Better Than Sex".
Day 5, Thursday, Feb 6, we all ventured to Chico's Cantina for either an early, 11:30, or late, 13:30, lunch seating as a way for Chico's to accommodate our large number of attendees.  Again the day was closed out with a Sunset Happy Hour.
Day 6, Friday, Feb 7, was met with a morning rain which delayed the start of the White Elephant Auction. The wet start did not dampen the enthusiasm of attendees who opened their collective wallets and set a new auction receipts record for the chapter's coffers of over $1,000. Thanks go to not only the enthused bidders but the generous donors of items for the auction. The remainder of the day was free to visit Key West except for the crew busily getting together the fish and grills for the Fish Fry bounty of Key West catches on Mike Currie's Tailhooker. With the sides provided by the Firsties, "What a meal!" To end all the fun, we cleared the tent's center of tables and danced to the music of the decades provided by the DJ JimmyJamz. This will be yet another highlight to remember the 20th Key West Come Around.
Day 7, Feb 8, Saturday, a Hangover Pot Luck Brunch in the morning.  Followed by the chapter members meeting and group photo.
Day 8, Feb 9, Sunday, About 1/3 of the attendees departed on Sunday to get a head start on traffic and other travel needs. The remainder enjoyed another day in Key West and another Sunset Happy Hour.
Day 9, 10 and 11, Monday – Wednesday saw a few departures each day while hangers on enjoyed their own favorite adventures in Key West before a final goodbye no later than noon Wednesday.
The Come Around was structured with lots of time to enjoy whatever Key West activity one favored in addition to implementing "where two or three shall meet and old tales be retold."  For more detail and pictures go to rv.usnachapters.net.
For future Key West Firsties here are notes from the planning files:
Key to managing our workload was the assignment of coordinating the fishing trips and the fish fry to Jim Heffernan and Hank Giffin who both took personal initiative to see that effort was successful.
Our planning was guided by a visit to "We've Got the Keys" an event planning agency which provided direction on where to look. Their service to be booking agents was outside our budget. Initial DJ contact occurred before June 2019. DJ selection resulted from web searches and proposals. Talked by phone in June before signing DJ contract dated in September & returned with deposit & signatures early October 2019. Thus 5 to 10-months of advance planning, negotiating & work to ensure plan.
USCG plan was about 14 to 16-months in planning thanks to government shutdown in 2019 when Jay made initial inquiry and plans for the visit. A thank you note was sent from the chapter to the CO and the USCG Seventh District Commander in Miami.
San Marcos Institute was worked on for 6+ months as other Cuban educational options simply didn't work.  Talked with Director in detail via phone and messages while in Thomasville, Georgia in early January 2020. Their Facebook page contained a message form which actually resulted in immediate and responsive answers from Marissa on the staff.
'Better Than Sex" initial planning was in February 2019 in person with the owners, finalized 6-months in advance.  Greatly helped that we've been regular customers for about 5-years now.
Chico's Canteen was Plan B up until Key West Harbour Yacht Club looked impossible in spite of work done for 6+ months in advance.  Blessedly, Chico's was flexible which was much easier when we divided into two seatings.  Our efforts were greatly helped that chapter has fairly long history with Chico's as that has become the "go-to" as they do handle the numbers and separate checks. El Siboney for the old timers is still very much a favorite.
Hard to make any progress between Thanksgiving & New Year's thanks to holiday issues in all locations. But…….if one waits until early November, choices and options seriously decreased as others have taken available space.
Our Planning Timeline:
JANUARY 2019:  Began making calls to sites in Key West to request appointments for researching Come-Around Options, with costs & availability, for February 2020.  Waited until week starting 7 JAN due to holiday season, which is very busy in Key West.
11 JAN 2019:  Departed Annapolis heading South while continuing phones calls to Key West sites (example:  Truman White House, KW Historical Society, ++++ for other educational presentations). Vast majority of these inquiries required up to half dozen phone calls/electronic messages as Key West truly does function/operate on KW time.
23 JAN 2019:  Metcalf's arrived in Key West and provided advance report of conditions.
FEBRUARY 2019:
1 FEB 2019:  Arrived Key West and went directly to NAS Truman after checking-in at Sigsbee.
2 FEB 2019: Appointment at Little White House
3 FEB 2019: Appointment with walking tour company
4 FEB 2019: Appointment at Lighthouse + Happy Hour evaluation
5 FEB 2019: Appointment with MWR KW @ Boca Chica to finalize 2020 dates
6 FEB 2019: Unable to schedule any appointments
7 FEB 2019: Talked with Chico's Cantina about 2020 while Chapter was there for lunch
8 FEB 2019:  No research possible due to Board Meeting, Chapter Meeting & Auction
NOTE:  We separated these three events as they do not need to be on the same day and it made for easier work load on us.
9 FEB 2019: Appointment at Little White House to discuss possibilities w/Director
10 FEB 2019:  Checked-out Sunset Lounge @ Sig for options
11 FEB 2019: Evaluated "Good-bye Coffee" under the Truman tent.  LOTS of food leftover to find a "home" for or throw away.
12 FEB 2019:  Appointment with event planners at "We've Got The Keys"
13 FEB 2019:  Departed Key West
All other planning was done by phone (Both while in Key West as well as before and after 2019 Come-Around) &/or electronic communications in hopes of avoiding more 2019 trips to Key West as other Firsties have for past Come-Arounds.
Our Firsties' GOALS:
*Provide more "free" time for Come-Around participants to see what is of interest to them in Key West (regulars seeing & doing what they like in Key West and new attendees/participants getting to know Key West areas of particular interest to them).
Encouraged reading of tour information obtained from Key West Chamber of Commerce for planning purposes in addition to multitude of electronic tour sites.
*Events/introductions to allow chapter members to get to know each other, especially members outside of their own USNA class or service community.
*Less food preparation requirements by CA attendees than past years, thus allowing "family cooks" to enjoy Come-Around & Key West vs having to cook dishes that serve 4 to 8 people using RV kitchen equipment.
*Implemented a new "Buddy System" to pair newbies to their classmates in the chapter & Key West with experienced chapter members, especially in light of at least a week of dry camping at NAS Truman.
*A change from recent years as Chapter participation has grown:  For all meals, everyone was instructed to provide their own plates, eating utensils, napkins, serving pieces and implements, drinking glasses and beverages to avoid the requirement that Firsties transport big bins of eating needs for all participants.  This returned to the Come Around to early-in-the-chapter mode of operations.
ALL PODS WERE UPDATED DAILY. Flexibility in the plans is needed for weather, fishing trips and stuff that just happens. Of great utility was a white board posted near the tent where the POD for the current and next day were kept current daily (Thanks, Hank!)
Letter from Chapter President Feb 2020 (20200217)
Posted: 2/17/2020
Chapter Members:
With the Key West Come Around 2020 in the rear view mirror, I have an opportunity to bring everyone up to date with the Chapter and Board actions.
Bylaws: We now have the newly Adopted Bylaws by which we will be operating. The updated Bylaws are posted on our chapter website: rv.usnachapters.net
The new Bylaws expanded the number of board seats to 10; added a new position of Vice President and also contain a provision for the President to appoint as a non-voting board member a spouse of a regular member. I would welcome any spouse interested in serving the chapter on the board to contact me.
Elections: I have appointed nominating committee for the seats to be filled in 2020. Here in a nutshell is the status of elections: Nominating committee is chaired by Jim Connors and assisted by the board members who are not up for renewal. The committee is to announce a slate by March 1. The slate will be announced and published by email, on our Facebook page and on our website. Voting occurs in April and announced at our national meeting in May for the new board to take effect.
Board Seats expiring in 2020:
President, Jack Parry, will stand for re-election, 2nd term
Treasurer, Dale Gange, acting, will stand for election, 1st term
Board Member, Andy Wehrle, will stand for re-election, 2nd term
Board Member, Tom Wolfe, will stand for election , first full 2 year term
Any regular member interested in being a board member contact me, eeusna67@aol.com or Jim Connors, jimcbrd@aol.com prior to the end of February.
Website: An interactive membership application on the chapter website has already reaped benefits for informing the board and the new member with automated email notifications. Such improvements resulted from moving the Chapter website to the USNA Alumni Association servers. Thanks to Andy Wehrle for his continuing efforts to maintain and improve the website. All members are encouraged to comment and suggest ways to improve the site. Please send those suggestions to Andy or any board member.
Website Resources: Firstie Guidelines for conducting Come Arounds is published on RV Chapter website under Come Around 'How To' – thanks to Dale Gange for beginning the revisions to the older document and to all who gave input.
The Guide to Key West Come Around, is updated as needed and published on RV Chapter website for old and new attendees. This effort was begun by Tom Wolfe with input from past and present board members and Firsties.
Upcoming Come Arounds:
Looks like 2020 will have 7 Come Arounds. Not a record but a great trend!
Check for details on the website or Facebook under Events or contact the respective Firsties directly.
Thanks for your support. Keep it between the ditches……………..
Jack Parry '67
Chapter President, USNA Alumni RV Chapter
Key West Gouge (20200215)
Posted: 1/21/2020
Gouge for those attending Key West come-arounds
(Key West new and old salts are to read)
 Key West Come Around overview
The Key West Come Around has unique issues for newcomers. Prior planning is essential.
The campground is on Naval Air Station Key West (NASKW) property within Truman Annex. Truman Annex is now a neighborhood of residential units, National Park site, Coast Guard facility, Municipal Amphitheater and Park as well as the Naval facility.

The campground is part of a NASKW MWR (Morale Welfare and Recreation) beach recreation area. This is a secure Navy facility requiring privilege to access.
RV camping at this facility is 'dry camping', i.e. no hook ups.

Campers may use the potable water and dump station facilities at both the Sigsbee and Trumbo campgrounds.

These facilities provide a convenient opportunity if you need to dump tanks and/or take on/top off potable water before arriving at the Truman Annex campsite.
Directions to each are provided later in this gouge sheet. See "Camping" section below for details.

Several meals, Happy Hours and activities will be at the Come Around site under a large tent rented by the Chapter from MWR.
Several organized meals and/or activities will be off-site.
A schedule for the entire week is published in a separate document created by the volunteer Firsties in charge of the Come Around.
You can participate in as many or as few activities as you desire but there are activities that will require your RSVP for accurate planning.
Expected Expenses:
Chapter Come Around fee – assessed to cover expenses incurred to conduct the events, e.g. tent, table and chair rental; meals or entertainment if provided, other rentals and purchases necessary; etc. The fee is usually in the range of $75-$100 per person. Cash or Personal checks are accepted; no credit cards.
MWR daily camping fees – see "Campsite fees" sub-bullet in the Camping section.
Fees associated with certain optional activities, e.g. golf fees, group lunch, etc.
Personal expenses associated with activities designated "on your own".
The Key West Come Around usually has about 20 – 25 RVs. Sometimes we have non-RVers who stay off-site and join us for activities.
Weather
Less than paradise-like weather conditions, i.e. cold and/or rainy, are possible.
Packing appropriate inclement weather attire strongly recommended.
 Pre-trip preparations
Register for event with the Firsties (Everyone)
Make reservations with Navy Getaways Campgroundif planning to stay at either NASKW Trumbo or Sigsbee campgrounds in conjunction with come-around (applicable only to members with DOD-issued ID cards)
Plan the route to Key West, check maps and satellite images of Key West.
Print these guidelines and share with fellow campers and guests.
Pack your chapter or class reunion name tags. We may have stickers for guests and forgetful grads.
Load aboard as recommended for food, clothes and activities – see What to bringsection for details.
Driving to Key West
*RV friendly overnight lodging facility enroute to Key West.
*Convenient and affordable, excellent jumping off site for final approximately 3-hour leg of the driving!
*Located along SR 997 just north of intersection with US 41.
*Dry camping in designated area – no charge.
*Must obtain parking pass from inside the Casino at the security counter to visibly display.
*Key West "newbies" are encouraged to place something USNA related in their rig's front window so they may be easily recognized by other chapter members who are heading to the Come Around. This provides opportunity for early welcome and any additional late-breaking and/or miscellaneous "gouge" before they proceed down the overseas highway to Key West.
*It is wise to arrive no later than 1630, after which designated parking area is known to sometimes fill quickly.
The day of travel to Key West
It is recommended that you refuel or top off on the mainland. Fuel is expensive in the Keys.
Allow a travel time of 3 hours on the mostly 2 lane highway through the Keys and pay attention to the speed limits.
All campers may proceed directly to the Truman Annex campsite during the approved dates..
Many will want to stop at MWR Sigsbee campground to prepare on-board tanks for extended dry camping.
Arriving in Key West and In-town Driving Directions
In Key West street names are often painted on street level sign or light posts.
There always seems to be street construction somewhere in Key West. While the directions below are accurate, they will be verified via on-scene route reconnaissance several days prior to Come-Around starting date. Changes, if any, will be broadcast to attendees.
Southbound on US 1 – monitor your speed as you come off the bridge approaching mile marker 35, someone is often "taking pictures" as you exit the bridge.
Traveling directly to Truman Annex, not requiring dry camping tank preparations:
Large rigs and rigs towing(see Figure 1 below, red dots on yellow line)
Turn left onto South Roosevelt Blvd at the stop light as you enter Key West,
Take South Roosevelt to Flagler Ave (stop light),
Turn right onto Flagler and follow it to White St (stop light),
Turn right onto White and follow it to Southard St (stoplight),
Turn left onto Southard and follow guidance in All rigs (Truman Annex) bullet below.
Cars and smaller rigs without tow (see Figure 1 below, solid red line)
Turn right onto North Roosevelt Blvd at the stop light as you enter Key West,
Continue on North Roosevelt to Palm Ave (stoplight, by municipal marina),
Turn right onto Palm and follow it to intersection with Eaton St,
Turn left (~45 degree turn) onto Eaton and follow it for very short distance to White St (stoplight),
Turn left onto White and follow it to Southard St (stoplight),
Turn right onto Southard (note: a very tight turn for larger units) and follow guidance in All rigs to Truman Annex) bullet below.
NOTE – you can also use route recommended for larger rigs above, there may be less traffic congestion than via North Roosevelt Blvd.
All rigs to Truman Annex(see Figure 1 below, solid red and yellow line)
Continue on Southard St through town to the gate at Truman Annex Condominiums.
Proceed through the normally unattended gate and continue through to the roundabout. Take the Angela St exit toward the entrance to Ft Zachary Taylor.
Turn left onto Covington St at the next intersection and proceed to the guard gate at the NASKW Truman Annex.
Present your IDs to the guard and inform him/her that you are with the USNA RV Chapter gathering.
Turn right after entering the Annex and drive thru the barracks looking complex to the pink building, then make another right toward the beach. You will see us on the big field to your left front as you approach the beach parking area. Someone should meet you at the tent to direct you to where to park.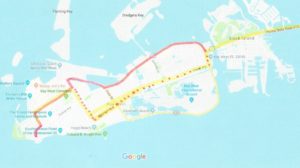 Figure 1. Driving directions (in town) directly to Truman Annex
Traveling to NAS Key West Campground Office and dump station/ potable water facilities at Sigsbeefrom US 1 (do NOT follow GPS if driving a large rig or towing)
Google Maps, GPS, etc. will likely show a more direct route to the NASKW MWR Campground Office at Sigsbee as you enter Key West. This route would be via N. Roosevelt from US 1 (right turn onto N. Roosevelt at the stop light as you enter Key West).  While the directions are accurate, the right turn into Sigsbee from N. Roosevelt Blvd is extremely tight for larger rigs or rigs towing.
Large rigs and rigs towing (better route)
Turn left onto South Roosevelt Blvd at the stop light as you enter Key West.
Take South Roosevelt to Flagler Ave (stop light).
Turn right onto Flagler and follow it to Kennedy Dr (stop light)
Turn right onto Kennedy and follow it straight into Sigsbee and NAS gate.
Follow guidance in All rigs (Sigsbee) bullet below.
Cars and smaller rigs without tow
Turn right onto North Roosevelt Blvd at the stop light as you enter Key West.
Continue on North Roosevelt to Kennedy Dr (stoplight, Ibis Resort on your right)
Turn right at stoplight and proceed to NAS gate.
Follow guidance in All rigs (Sigsbee) bullet below.
All rigs (Sigsbee)
After entering Sigsbee bear right where the road splits. There should be signs pointing toward the Commissary and Navy Exchange.
Follow the signs, pass the NEX gas station to the MWR Campground office on the left (Building V-4113, across street from Commissary).
Additional notes:
The speed limit on base is strictly enforced.
While on Sigsbee, topping off fuel, emptying grey and black tanks, topping off fresh water is highly recommended for this extended dry camping experience. Continue past the MWR Campground office and NEX to the campground at the end of the road. In the center of the campground is the bath house. There are two-way dump stations aside of the bath house and fresh water facility diagonally across the intersection. See Figure 2 below.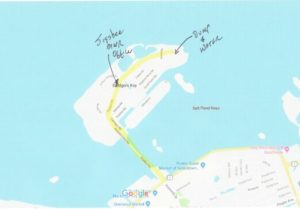 Figure 2.  MWR Campground office and dump station and potable water facilities (Sigsbee)
Traveling from Sigsbee to Truman Annex
Large rigs and rigs towing
Exit Sigsbee and proceed straight through the stoplight at N. Roosevelt Blvd onto Kennedy Dr to the intersection with Flagler Ave. (stoplight)
Turn right onto Flagler and follow the In Town (Traveling directly to Truman Annex) directions described above for large rigs and rigs towing.
Cars and smaller rigs without tow
Exit Sigsbee and turn right at stoplight onto Roosevelt Blvd. (Note: This turn can be tight for larger units if there are cars in the left turn lane northbound on N. Roosevelt).
Follow the In Town (Traveling directly to Truman Annex) directions to Palm Ave described above cars and smaller rigs without tow.
Access to NAS Truman Annex and beach camping facility
Participants who have DOD Issued ID card – your ID card is sufficient for access to the camping site.
Participants who do NOT possess DOD issued ID card(s):
Background check will be required for all event participants NOT having a DOD-issued ID card. This includes any guest(s) of a person having a DOD-issued ID card.
Upon satisfactory completion of background check, participant's name will be added to the list of event participants approved for access to designated areas of NAS Key West (NASKW), e.g. Truman Annex and Sigsbee and Trumbo campground facilities.
Participants not holding a DOD-issued ID card will be required to present driver's license to the sentry at the gate, sentry will check name on driver's license against list of participants not having DOD-issued ID card who are approved for base access to designated areas.
Key West Come-Around Firstie will collect required personal data for those impacted participants and coordinate completion of required background check with MWR/NASKW Security.
Other-than-camping Guest(s)
If you do invite guests to a happy hour or to stop by, please advise the Firsties or a Board member in advance of their arrival.
If guest(s) do not have DOD-issued ID card, a sponsor for the guest(s) is required for the guest(s) to be granted access to the NASKW facility at Truman Annex. If you do not have a DOD-issued ID card yourself, you will need to get a sponsor for your guest(s) who has a DOD-issued ID card.
Please introduce your guest(s) to the group.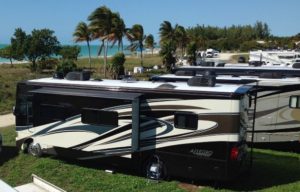 Camping
Vacant field at the Truman Annex Beach as shown in red shaded area in Figure 3 below).
Being able to camp at Truman Annex is both a real treat and a huge privilege. The USNA Alumni Association RV Chapter is the ONLY group allowed to camp there overnight.
You can watch cruise ships arrive and depart and enjoy the small beach. (In the past Cuban refugees have been known to come ashore at night!)
Campsite is within easy walking distance of downtown Key West.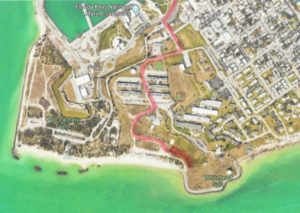 Figure 3.  Campsite at Truman Annex beach
Dry camping – no hookup facilities.
Clean restroom and shower facilities and a nice gym are available at the Truman Annex Fitness Center.
Fitness Center is located ~75 yards from the campsite.
The restroom and shower facilities are available 24×7 for our group.
Generators:
Can be run except during "Quiet Hours" (10pm – 07am). There are no quiet hours police, just common sense and consideration for fellow campers.
Vertical exhaust pipes (often referred to as Gen-turi) are highly recommended in the interest of both common sense and consideration for fellow campers.
Let's all ensure that we have the ability to direct the exhaust from our on-board generators away from our next-door neighbors' entry door and immediate surroundings.
Strongly recommend arriving with your fresh water tank full and your gray and black tanks empty.
Potable water and dump facilities are available at both the Sigsbee (Figure 2) and Trumbo (Figure 4) campgrounds if a middle of Come Around servicing is needed.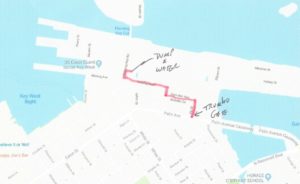 Figure 4. Trumbo campground dump station and potable water facilities
Campsite/vehicle registration and fees
All event participants, except as stated in "Exception" bullet below, must pre-register with NASKW MWR for this event. This is a change from NASKW MWR policy in prior years.
Pre- registration and payment of campsite fees to be accomplished via the following process:
Chapter to provide NASKW MWR POC (hereafter referred to as MWR POC) with roster of all event participants who will be camping at the Truman Annex campsite. Event Firsties are responsible for this action item.
The MWR POC will prepare pre-registration documentation for each camping unit occupying a site, as required, to include method of payment as Follows:
If camper's data already exists in MWR data base, the MWR POC will use that data to pre-register the participant.
If camper's data does NOT exist in MWR data base, the MWR POC will contact camper to obtain required data. Mode of contact may be via either email or telephone, or both.
All campers will be required to visit the MWR Campground office at Sigsbee at their earliest opportunity to complete their registration.
Exception to pre-registration process cited above – pertains to campers having previously registered to camp at either the Sigsbee or Trumbo campgrounds either before or after the Come-Around and for whom registration at respective campground overlaps with the Come-Around dates.
If relocating to the Truman Annex campsite during the Come-Around, duplicate registration is not required.
To maintain reservation in either Sigsbee or Trumbo respective queues while relocating to the Truman Annex campsite during this Come Around event, camper is responsible for informing the Campground Office at time of registration of planned transfer to the Truman Annex site.
All vehicles are required to register in order to access the facility.
Vehicle registration will be included in the pre-registration process.
"All vehicles" means just that – all vehicles, e.g. RVs, towed vehicle, motorcycles, etc.
The usual vehicle information, e.g. vehicle's VIN, license plate number, proof of valid registration and proof of insurance is required to register the vehicle for access to the facility.
MWR Campsite fees as of 2020:
DOD ID card holder – $17/night
Non-DOD ID card holder – $21/night
Payment can be made via either a valid credit card or cash. Personal checks are NOT accepted by MWR.
Payment via credit card can be accomplished via the pre-registration process cited above.
Event participants who prefer to pay with cash or who do not wish to provide credit card information concurrent with the pre-registration process cited above will be required to visit the Campground Office at Sigsbee (Building V-4113, across from Commissary) to make payment. The Campground Office hours are 9:00 AM to 3:00 PM (M – F).
What to bring:
Name tags, either USNA RV Alumni Chapter or USNA Class Reunion.
Food items to share as assigned by Firsties in advance.
RV items and non-RV things for the white elephant auction that you know your shipmates are just dying to own. Proceeds from the auction benefit the chapter.  Remember – one person's "junk" is another person's treasure. $$$$ (checks accepted),  REMINDER – you can't win at the auction if you don't bid!!!
Books for free book exchange (not part of the white elephant auction)
Bring your own beverages as well as plates, flatware, cups or glasses, etc. for all Happy Hours and meals.
REMEMBER to provide for any guests you may have in attendance
Happy Hour liquid refreshment is BYOB unless stated otherwise in the Plan of the Week.
Food:  ALL participants are asked to provide some appetizers, desserts and a potluck dish(s) when so assigned in the Plan of the Week.
Specific details to be published in the final event Plan of the Week distributed at the Welcome/Check-In.
Bring your personal recreation equipment as desired, e.g., golf gear, diving gear, etc. as there are lots of opportunities to "play" in Key West.
See "Miscellany" section re motorcycles on base.
Navy paraphernalia (if you have any) for individual campsite and/or table decorations.
And last, but definitely not least…proper attitude for experiencing Key West!
Miscellany
Fuel Management in Key West:
It is recommended that you leave the mainland with full fuel tanks.  Fuel is more expensive in the Keys (even at the NEX gas station) and there are good prices just before you enter the Overseas Highway.
Extended dry camping means running the generator to manage your battery charging and electrical needs. This too consumes fuel.
Grey tank management in Key West:
It is recommended that you arrive at the campground with empty waste tanks and a full fresh water tank. There are convenient facilities off-site at the Sigsbee campground to do this as you enter Key West on your way to the Truman Annex campsite. See "Traveling to NAS Key West Campground Office and dump station/ potable water facilities at Sigsbee"
The grey water tank can be problematic.
If you are using the bath house for showers and toilet, the extended stay is manageable as many have proven over the Chapter's many years in Key West.
One tip that has come in quite handy is to use a plastic basin in your sinks to catch the grey water. Then empty the basin in your black water tank which will have extra capacity if you have minimized the toilet use. Every little bit helps.
Fire ants:
There is risk of the presence of fire ants at our camping location.
Some years are "riskier" than others.
Firsties MAY have fire ant repellant available for event participants.
Motorcycles on base:
Must be registered per vehicle registration instructions cited in the "Campsite/vehicle registration and fees" section above.
Must comply with following safety considerations:
Motorcycle's safety and signaling equipment fully operable.
Required PPE (personal protection equipment) for rider and passenger
DOT approved helmet
Appropriate eye protection
Gloves
Long sleeve shirt or jacket, i.e., arms fully covered
Long leg wear, i.e., legs fully covered
Closed toe shoes
Reflective vest (clothing) if riding on base at night
Bicycles on base:
Persons riding bicycles, scooters, skateboards, etc. on base must be wearing following PPE:
*Helmet on head and fastened.
*Shoes, shirt and shorts or long pants.
Welcome to Key West!